This is a school project from March 2021. The assignment was to kind of rebrand a company named
Magnihill
that sells organic vegetables, fruits and berries. I was gonna make a new logotype and do some new packaging designs for products of your choice. 
I choose four different frozen berries/fruit to create a packaging series for them (raspberries, blueberries, mango and cherries). They where also supposed to be sustainable and have the different organic markings like KRAV and Nyckelhålet. 
For this project I used Adobe photoshop and illustrator.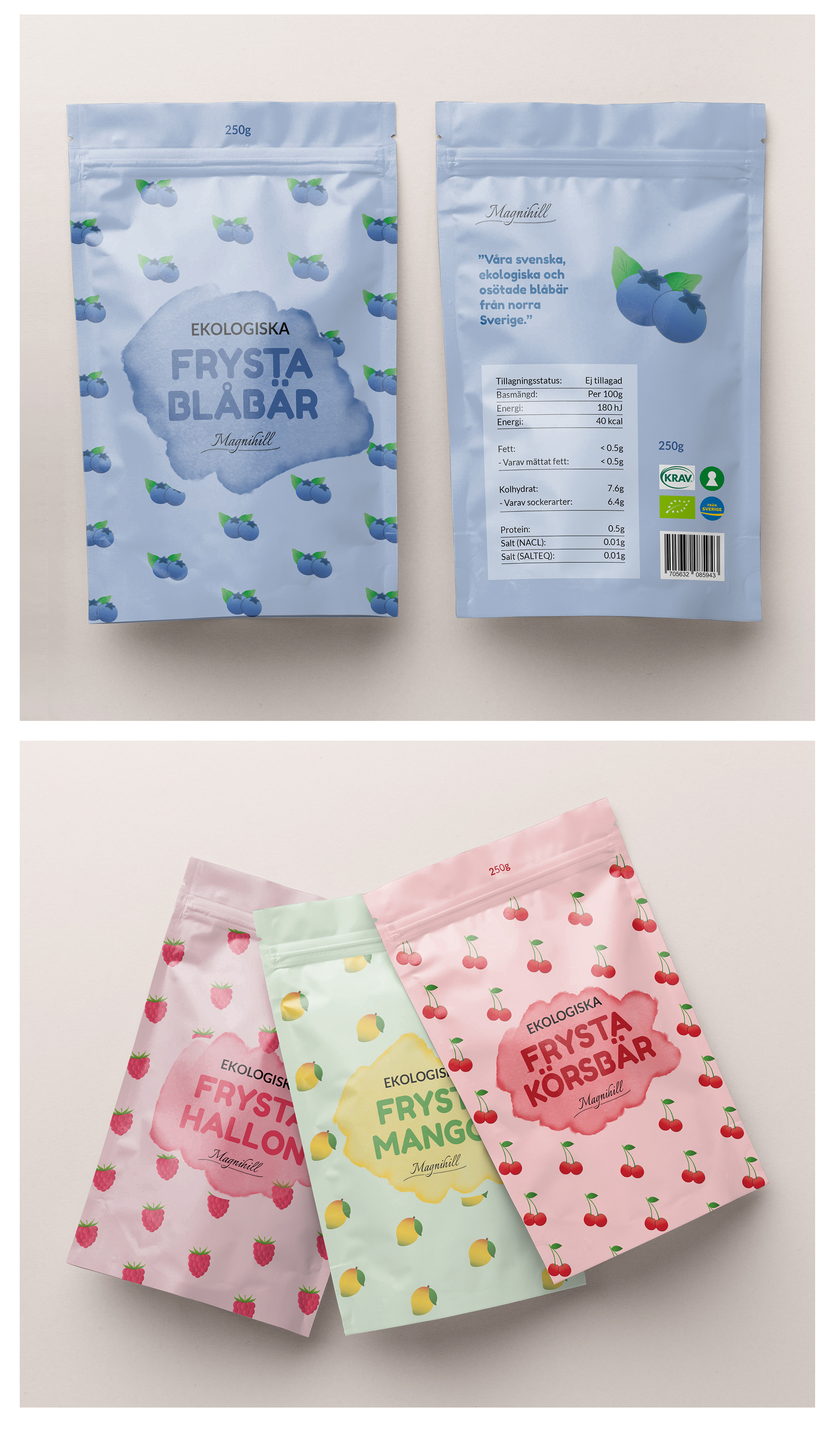 Mockups used in this projects;