This was a school project that started in October 2020 and finished around February 2021. This was also a group project of 2 people, so me and classmate named Frida did this together. We were selected by our client to continue to develop the content of the book (all the text and pictures). 
It became a book of a total of 289 pages made from the clients wishes. There was a lot of text placement and picture editing during this project. Took a long time but in the end the client was very happy with the result and we got good experience. This book is going to be able to buy. 
This project was made in Adobe InDesign and picture editing in Adobe Photoshop.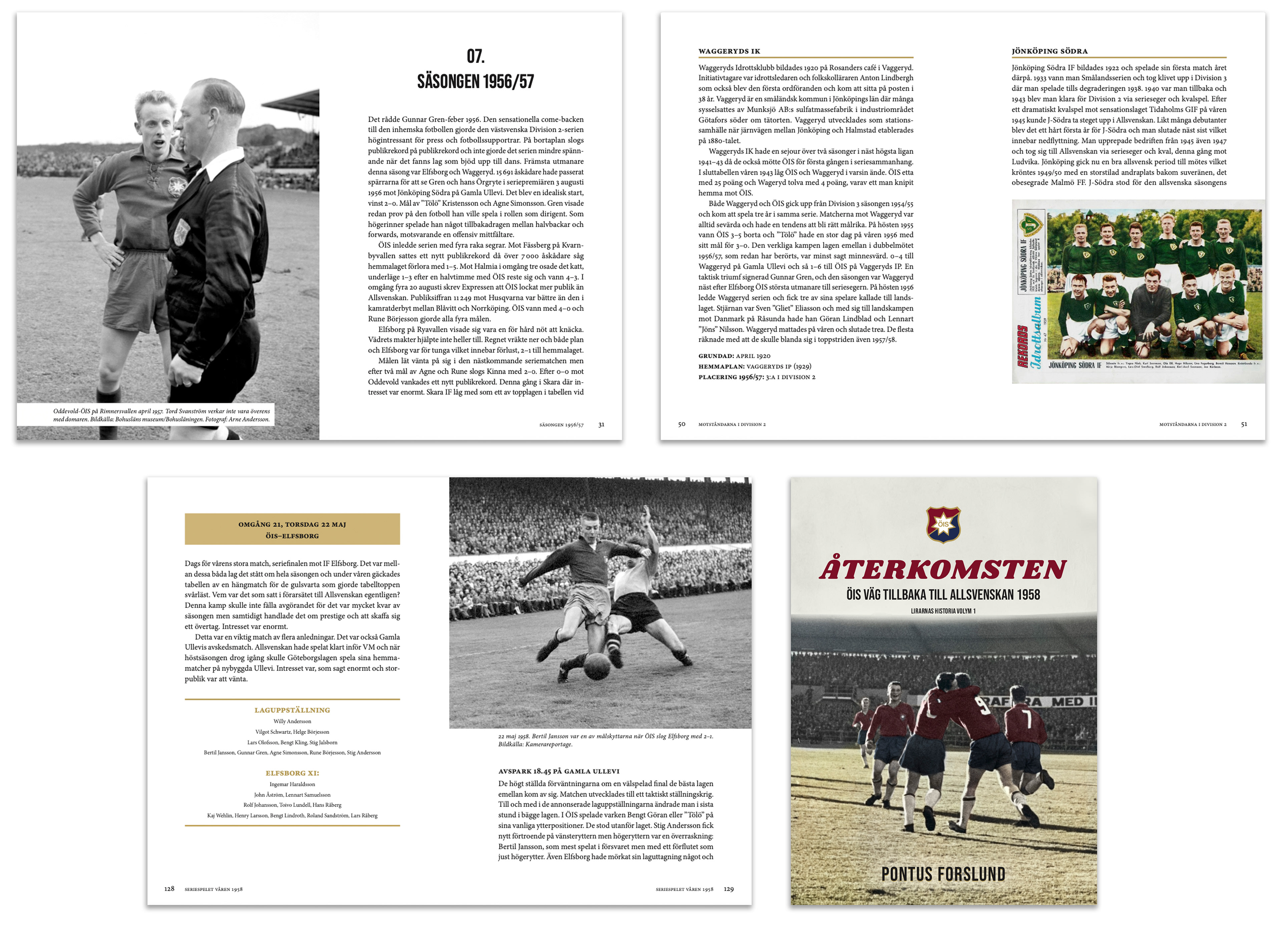 Mockups
to see what the book will look like when it's printed, both the content and the cover of the book. The book is going to be printed at Duplica AB in Gothenburg. The book is also going to be able to buy for ÖIS fans.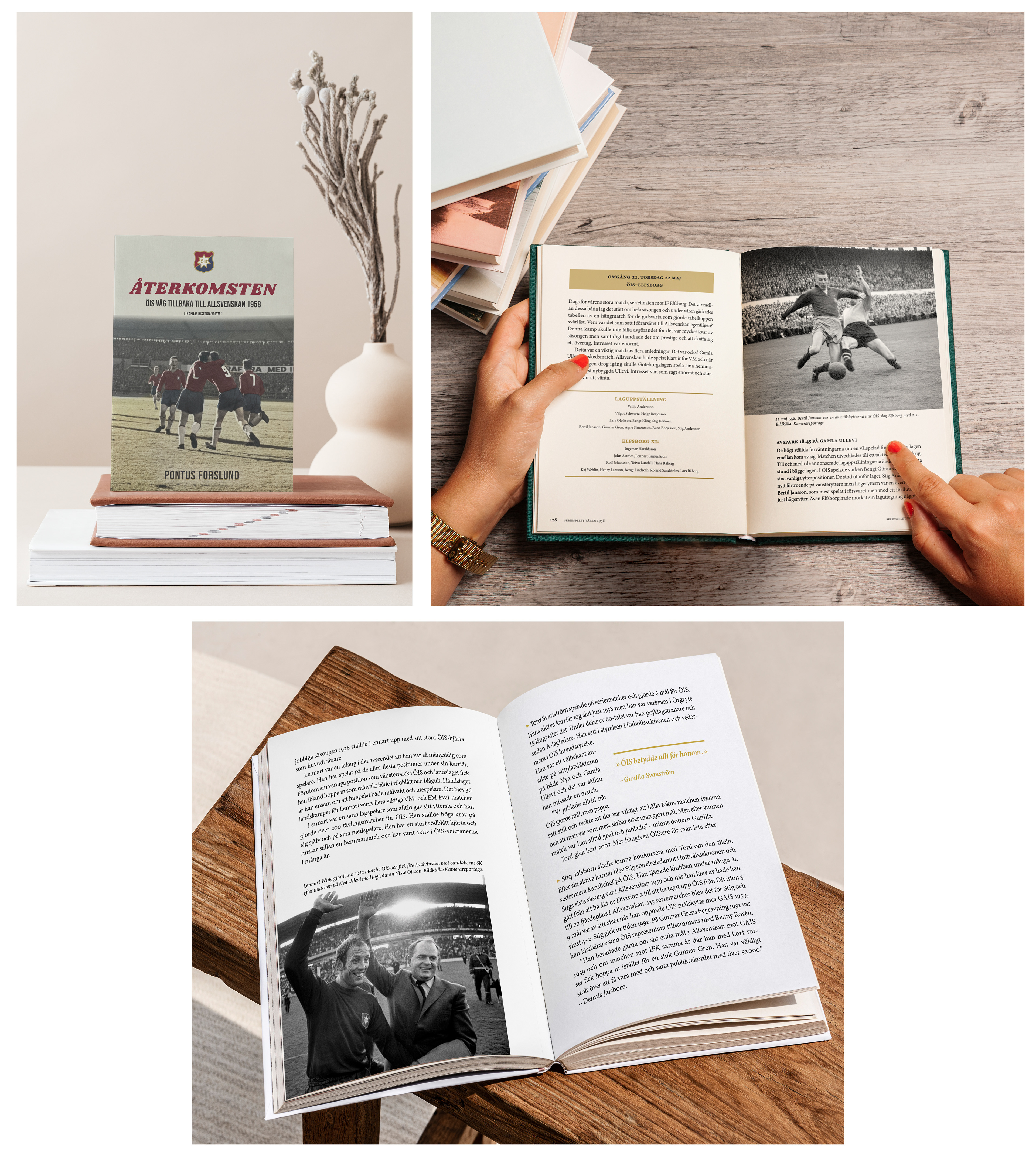 Writer:
Pontus Forslund
Print:
Duplica AB Göteborg
Book content:
Josefin Eldh & Frida Borbély
Book cover
: Lisa Persson & Adam Augustsson