Poster collection inspired by trending interior and shapes. All four posters are made to go together and fit in the modern simple home. For them to belong in most of the homes I have used neutral colours that fit with all kinds of interior. 
Right now (October 2021) vases are starting to be more trending for print and posters. These classy and fancy vases have been popular in a lot of interior stores and websites and these posters are therefor inspired by some of the most liked ones. One of the posters also have a candleholder and a bookend to try some other decorations for print.
These prints are made using Adobe Photoshop and a Intuos Wacom tablet M.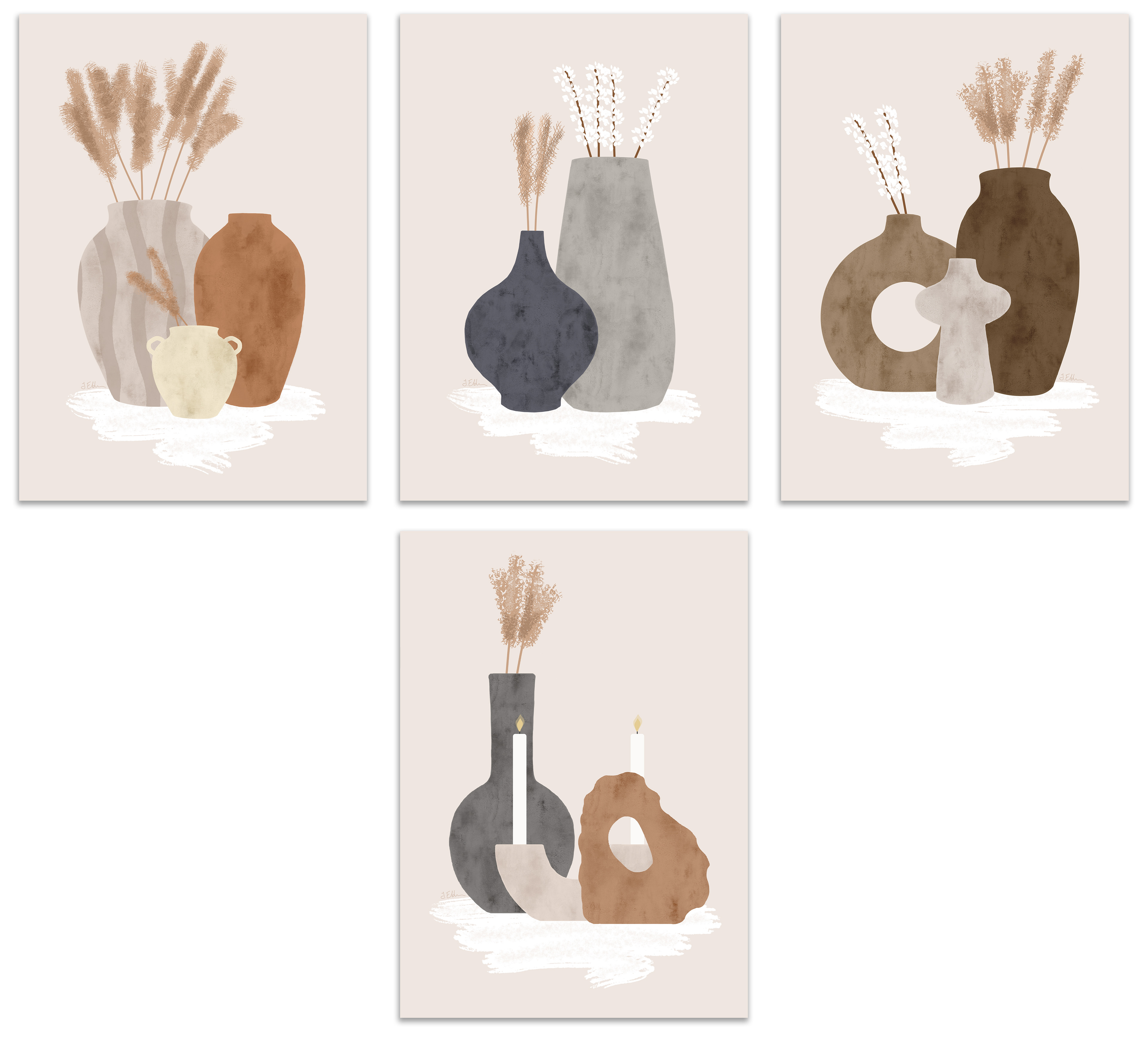 Mockups
for you to see what the collection could look like in someones home up on their wall. You also get to see what it looks like with decorations and the interior.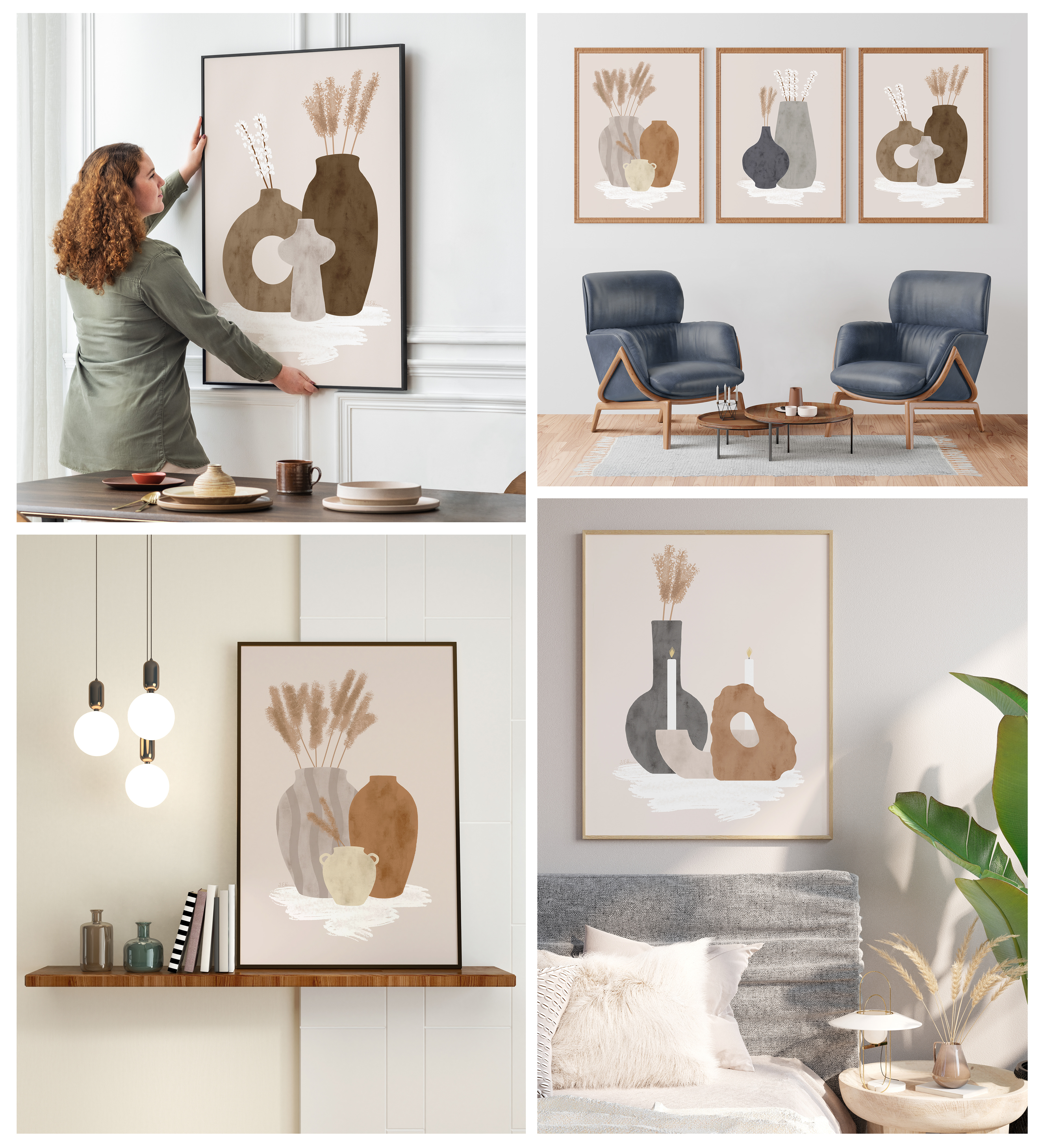 Mockups used in this projects;